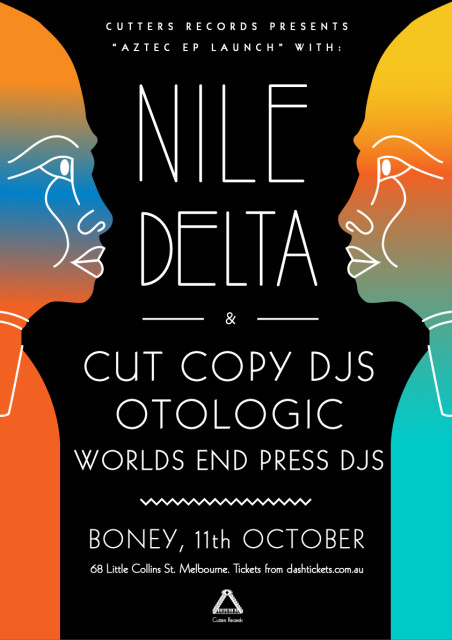 To celebrate the release of Nile Delta's "Aztec EP", Cutters Records are throwing a late night Aztec rave at Boney on Friday 11 October!  The night features the potent, combined forces of Nile Delta, Cut Copy DJs, Otologic, Worlds End Press DJs and Francis Chang.
Nile Delta is widely known for his house production and remixes, with a string of 12 inches on Cutters Records. Despite being a well kept secret in his home town of Melbourne, his records have become staples in DJ bags worldwide. This has earned him praise from many of dance music's elite and recent play on BBC6 and New York's Beats In Space.  His latest house bombshell "Aztec" features a vocal collaboration with John Parkinson from rising Melbourne band Worlds End Press and is available digitally and on 12″ vinyl.
Joining Nile Delta are Cut Copy DJs. Renowned for their eclectic mixtapes, sought after remixes and love of house, disco and all things danceable, Dan & Tim will be eager to bring the party to a rhythm-fuelled climax after recently heating up the renowned Boiler Room TV party in Melbourne.  Otologic join the party and have had the crowds dancing till the early hours with massive sets at Meredith Music Festival and at their Monthly C Grade parties. These guys are a party-making-machine.  And finally on the eve of their debut album release, Worlds End Press DJ's will be there to tweak the platters that matter! See you there! Dress Aztec.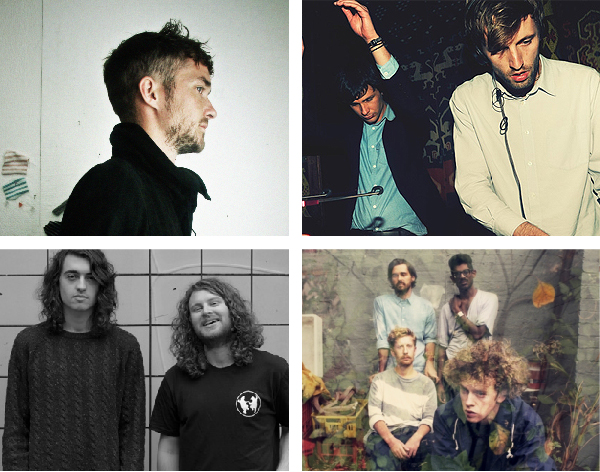 CUTTERS RECORDS – "AZTEC EP" LAUNCH
Featuring:
NILE DELTA
CUT COPY djs
OTOLOGIC
WORLDS END PRESS djs
FRIDAY OCTOBER 11th BONEY, MELBOURNE
10pm start, $15

BUY TICKETS!