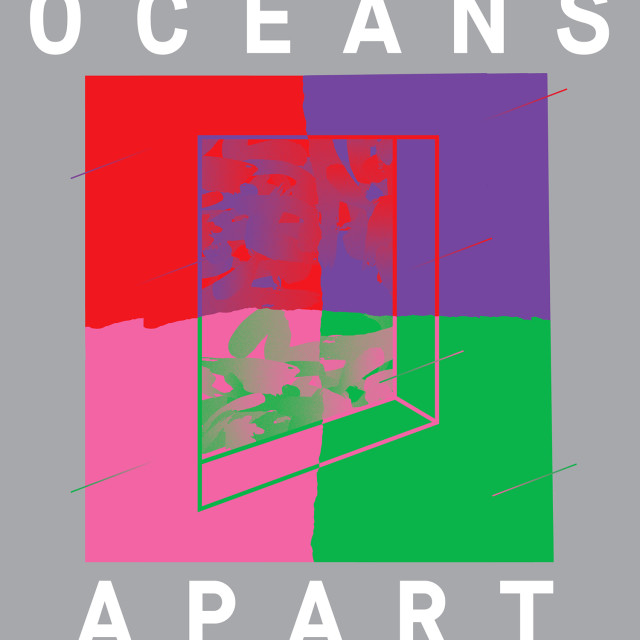 It's been a busy year of performing, travel and insomnia, but as globetrotting Melbourne ambassadors we've also been busy putting together Oceans Apart, a 19-track snapshot of our hometown's thriving underground dance music scene and club culture. The exciting project is the product of our observations between long bouts of international touring, where it became undeniably apparent that this fertile community was mushrooming and calling for some form of documentation. While its impossible to compile a definitive tracklisting, Oceans Apart threads together a cross section of the different party crews, label rosters and ambitious lone rangers that have been catalysts in making this city vibrant and happening week in, week out.
We aren't alone in making these realisations. Whether its Tornado Wallace topping the Juno singles charts, World's End Press recording in Massive Attack's Bristol Studio, newcomer Len Leise releasing on cult Uruguayan label International Feel or No Zu casually jamming their heat beat with New York legends Sal Principato (Liquid Liquid) and James Chance, the collective momentum of this scene has deemed the tyranny of distance redundant. The energy is being embraced by its foreign counterparts and no compromises are being made in the process.
There's been much speculation as to how this unprecedented wave came about. Is the fluoride in our water supply having positive side-effects? Is it the mediocre Melbourne weather that's either keeping people on the dancefloor or in house arrest, tirelessly tinkering in the studio? Is it the abundance of late night venues or the long standing presence of two influential community radio stations? Or does it all come down to the appreciative audience that are just as critical as the creators? All we do know is that this epidemic can't be stopped and needs to be celebrated.
Below is a new track taken from the mix, Raw Vis Vision by NO ZU:

(Oceans Apart is due out: Nov  7th – Aus/NZ, Nov 10th – EUR, Nov 11th – USA/Can)
Full tracklisting below:
Cut Copy Presents: OCEANS APART
1. Knightlife – Don't Stop
2. Andras & Oscar – Music Is My Life
3. Michael Ozone – Oxygen
4. Statue – Statue Theme
5. Turkish Prison – Overboard
6. Ara Koufax – Brenda
7. Myles Mac – Suburban Odyssey
8. Fantastic Man – Robotic Temptation
9. NO ZU – Raw Vis Vision
10. Coober Pedy University Band – Kookaburra
11. A+O – Take Me
12. Nile Delta – Aether
13. Tornado Wallace – Circadia
14. Speed Painters – Total Person
15. Len Leise – Call of Kati Thanda
16. Bell Towers – After Party at Jackson's House
17. World's End Press – Feel City (Outskirts Dub)
18. Roland Tings – Swimmer
19. Sleep D – Austral Aura