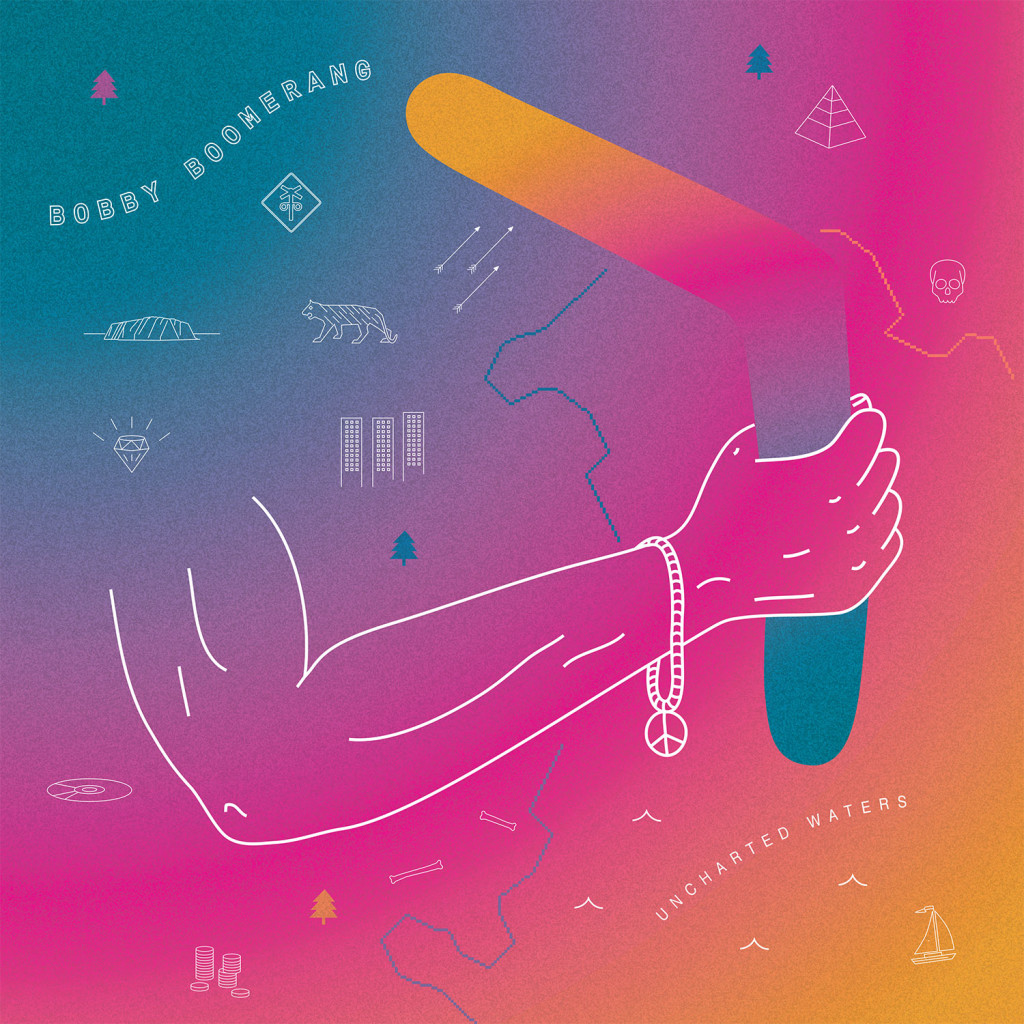 We have a special release hot off the shelves this week, in the form of Bobby Boomerang's "Uncharted Waters". While Bobby may be vaguely known to some having DJed at some of Melbourne's more esoteric club nights and day parties, he is undoubtedly better known as Dan Whitford, front man of the band CUT COPY and funnily enough, the guy in charge of Cutters Records. So clearly there is no conflict of interest here… but we love this record 😉
Whitford has long held a fondness for the deeper reaches of dance music, having DJed an ecclectic mixture of house and disco and in Melbourne clubs some years before keyboards and guitars cross pollinated to bring Cut Copy into existence. And in some ways his first solo release is a musical homecoming. On 'Uncharted Waters' we find this Boomerang returning to it's place of origin to explore his reinterpretations of balearic house and techno, generated by experiments with his menagerie of vintage drum machines, samplers and keyboards.
"Where Am I?" opens with the tranquil feel of a vacant shoreline, shaped by glassy synthesizers and distant vocals, before the mood turns, awakening the dance floor with towering jungle drums, acid blips and techno percussion. On the flipside is the title track 'Uncharted Waters', whose skittering woodblock percussion and deep analog sub bass sound leans towards the more melodic productions of Caribou and Four tet.
Uncharted waters is the first of a series of releases for Bobby Boomerang, as this explorer embarks on his next musical journey.
TRACK LIST:
A1 – Where Am I?
B1 – Uncharted Waters