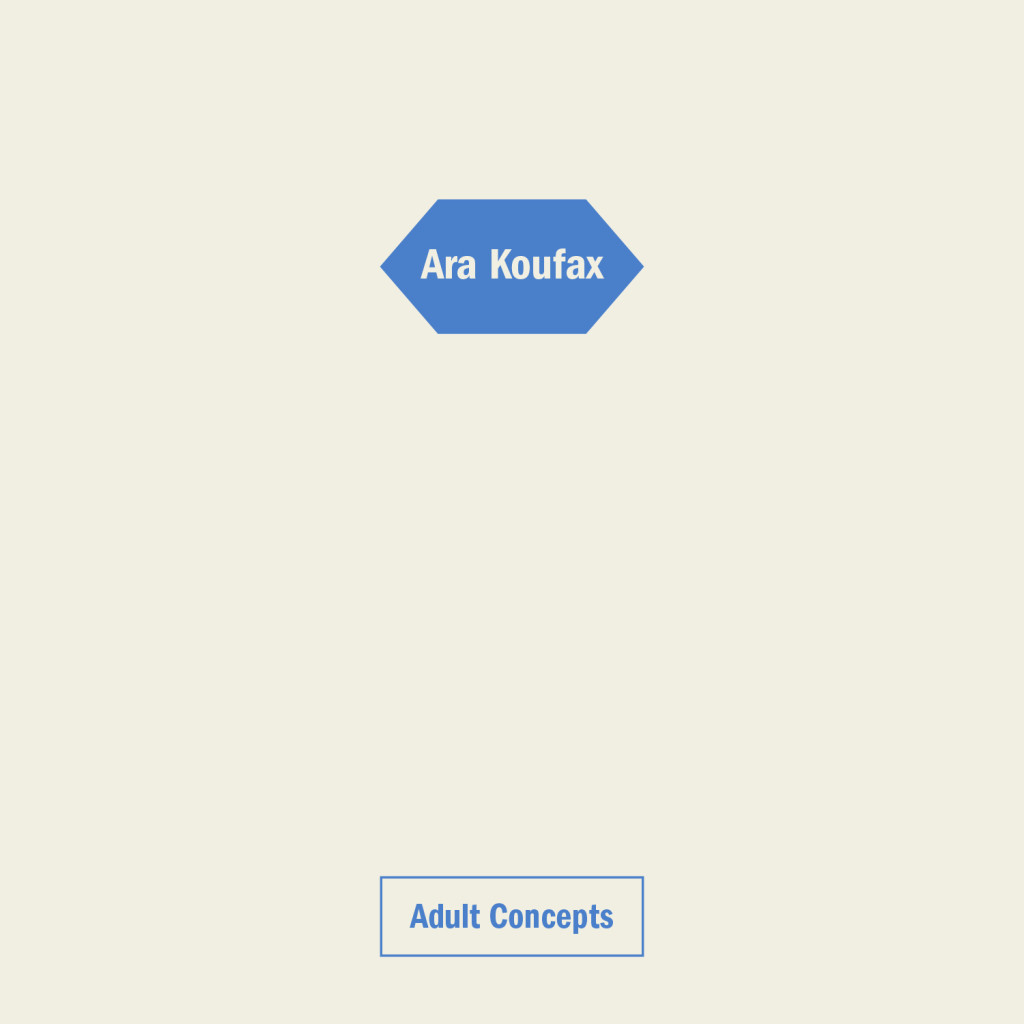 Our newest release is from one of our current faves, Ara Koufax. Having provided us with "Brenda", one of the standout anthems of last year's Oceans Apart compilation, they return to Cutters to share Adult Concepts: a celebration of the year's end and a snapshot of what can be expected of Ara Koufax in 2016.
ARA KOUFAX have worked together since bonding in high school, introducing their new project in 2014 with Brenda: a feature of Cutters Records' Oceans Apart compilation. Supported by the likes of Tim Sweeney and BBC Radio 1, Brenda paved way for the release of the pair's eponymous EP: a three-track love letter to bubbling, textured electronic music from all corners of the globe.
Adult Concepts is the sound of coping mechanisms and the lure of quitting. Originally written as an introduction to the duos's live show, the release's titular track emerged from rehearsals in a sunburnt, claustrophobic apartment. At its core, Adult Concepts is an exercise in building full, driving house music from a bedrock of noise: a hangover of Spacemen 3 worship and lack of restraint.
On the flipside, Makers is a house burner, propelled by a buoyant, chugging rhythm section – nodding with love to Omar S, Motor City Drum Ensemble and the coming of warmer weather. Adult Concepts is out this week via Cutters.
BUY > iTUNES: radi.al/AdultConcepts // Juno: bit.ly/1lzPsGC
TRACK LIST:
A – Adult Concepts
B – Makers